Product Blending
Product Blending
We offer propietary blending services for your unique products, or we can blend you a product from our list of products to suit your needs.  Or, we can offer unique R&D services and work with you to blend a solution that meets your specific requirements.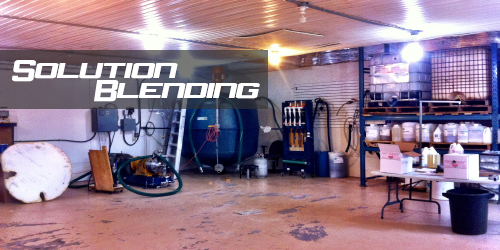 At our facility in Newcastle ON, Canada – we can blend a range of eco-friendly, biodegradable, green cleaners to suit your brands needs.  See our product listing for a complete list of products we can produce.
Or, are you looking for a blender that can produce your proprietary solution (small or high volume) on a timely basis?  We do that too!
Our products are being used as far away as Singapore
We have tailored products for many unique industries including the Oil & Gas, Fire Supression, and Mold Abatement industries.  We are currently working on an Oil and Gas remedial surfactant to help clean up soil and water contamination from petroleum hydrocarbons.